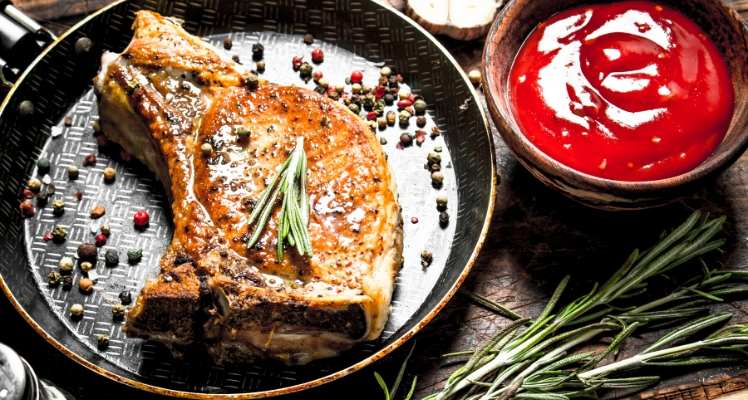 Bring the real flavours of Vietnam into your own backyard with these Vietnamese Pork Chops infused with a simple but incredibly flavourful lemongrass marinade, then seared to perfection on the BBQ.  
When I entertain for large groups, I inevitably do a BBQ because it's an easy way to feed a lot of people. And also the men always take control of the grill which means I can sit back and sip champagne with the girls – as old school as that sounds, my friends and I don't complain! 😂
Asian grills are my favourite. If you've ever been to any part of Asia, you'll know that some of the best street food is cooked over charcoal, whether it be Yakitori (chicken skewers) in Japan, Satay Chicken and Suckling Pig in Bali or Gai Yang (Marinated Chicken) in Thailand.
And this Vietnamese Pork Chop is right up there with the best of them. The marinade is classic Vietnamese flavours – a perfect balance of salty, sweet, sour and a mild hit of heat.
An essential ingredient in the marinade is lemongrass, a herb that is at the heart of Vietnamese cuisine. It has lemon tones but an earthiness to it that is not like any other herb I know. It's very unique and can turn an ordinary dish into something really special. It cannot be substituted with just lemons – in fact, I can't think of anything that you can substitute it.
This marinade also works very well with beef and chicken, any cut that isn't too thick so the flavours can infuse into the flesh. Marinate Vietnamese Pork Chops for a minimum of 4 hours, up to 24 hours. It's a great recipe to add into your BBQ essentials!!