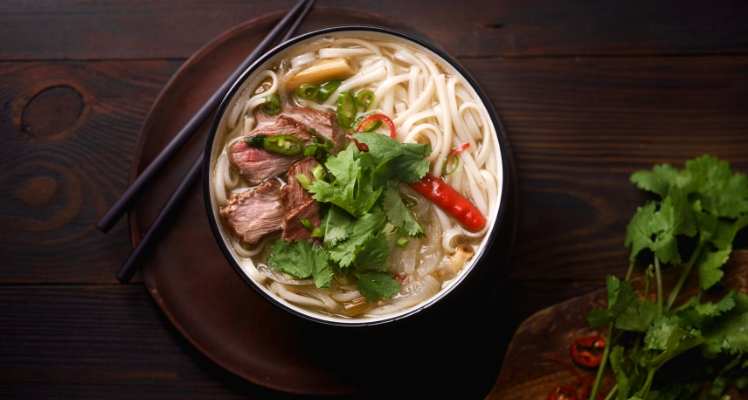 Experience the magic of one of the greatest soups in the world with this easy to follow traditional Vietnamese Pho recipe! With the signature broth that's light yet at the same time so full of flavour, it's infused with spices like cinnamon, star anise and cardamom. Utterly addictive and every spoonful leaves you wanting more!
TO BE MORE
This Pho recipe has been in the works for a while now. It's been quietly made and remade by various RecipeTin family members since our first trip to Vietnam. We've compared notes, debated furiously about how the latest iteration compared to the (many) bowls of Pho soup we slurped during our travels, and our favourite Pho restaurants back home here in Sydney.
We take our Pho very seriously. One of the greatest noodle soups in the whole world commands respect!
And I am very pleased to report every member of the RecipeTin family whole heartedly approves of this final recipe!